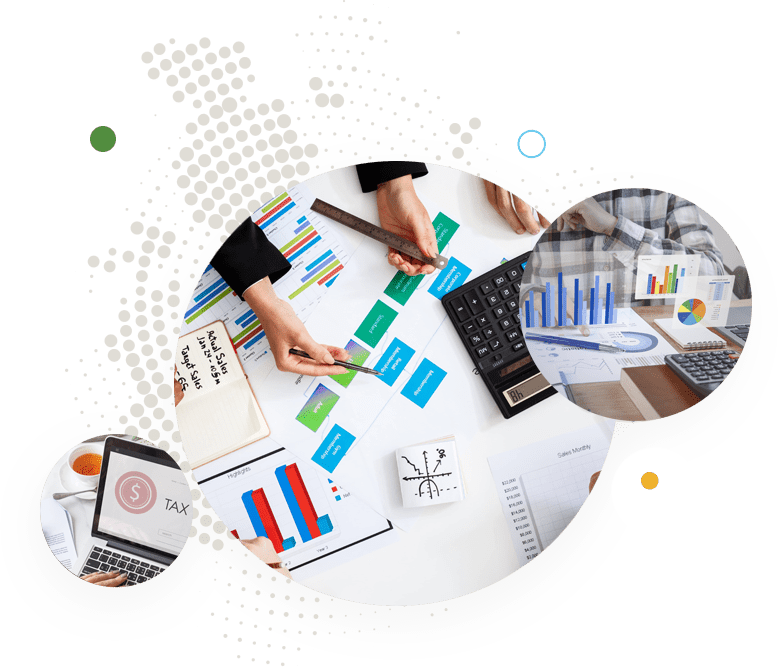 Audit, TAX & Accounting
Firms in Dubai,UAE
Intellect Chartered Accountants is a leading firm of Chartered Accountants & Auditors in UAE with 21+ years of experience. It is a one stop solution, which offers one platform for all financial needs for our clients and firms across the UAE and therefore the Near East. 
Quality is our prime focus and thus we tend to work on client-specific desires and supply solutions in Auditing, Accounting, and Management & any Financial & Business Solutions, thereby adding worthwhile maintaining integrity, and pro-activeness. 
We are registered auditors in Dubai Chamber, Ministry of Economy, Ministry of Finance, Ministry of Foreign Affairs, and in most of the sixty-four free zones across UAE.
Intellect Chartered Accountants have targeted skilled auditing by not compromising on quality and powerfully working on moral practices towards clients and continuously maintaining financial values and information to adjust to current IFRS and ISA Standards. 
Our young and energetic team is committed to delivering value to multinational clients doing businesses across borders. We work on various needs of our client's requirements ensuring their growth and completely satiate their business endeavors.
Intellect Chartered Accountants is one of the best accounting and audit firms in Dubai, UAE. Our services include Audit, Accounting & Bookkeeping, VAT, Business services, Free Zone Audits, and more. We have built up our reputation through our work quality and excellent service. We work hard for our clients to meet their requirements. Our dedication is to grow & succeed your business. "Assurance You Can Trust".
Audit firms strongly advise business owners in Dubai to adopt...
Read More
Audit for All Free Zones in UAE
Intellectca is associated with many other audit firms operating in different free zones all over UAE. We can provide all kinds of audit reports from any of your desired free zone.
For more information on how our services can help your business get in touch.