Promoting consistent and high quality Auditing Services in UAE
Approved Auditors in RAKEZ, JAFZA, DAFZA, DWC and other Free zone.
Professional & Expert Auditor
Get start with
intellectca Audit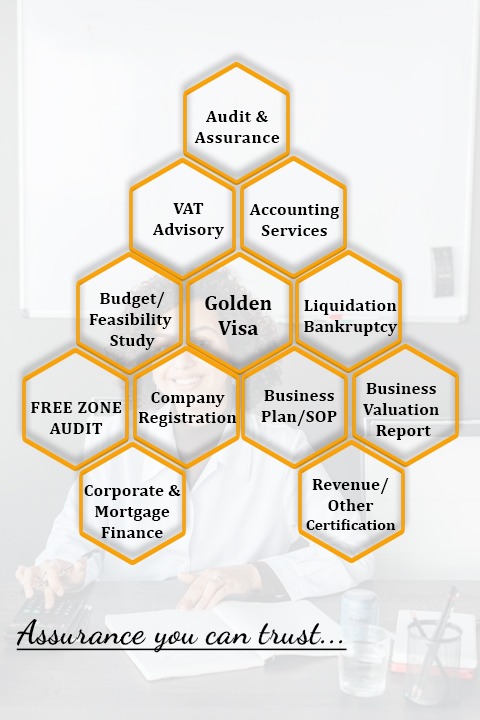 A highly specialized audit firm in Dubai, UAE
Intellect Chartered Accountants is a leading firm of Chartered Accountants & Auditors in UAE with 21+ years of experience. It is a one stop solution, which offers one platform for all financial needs for our clients and firms across the UAE and therefore the Near East. 
Quality is our prime focus and thus we tend to work on client-specific desires and supply solutions in Auditing, Accounting, and Management & any Financial & Business Solutions, thereby adding worthwhile maintaining integrity, and pro-activeness. 
We are registered auditors in Dubai Chamber, Ministry of Economy, Ministry of Finance, Ministry of Foreign Affairs, and in most of the sixty-four free zones across UAE.
DUBAI SOUTH FREEZONE APPROVED AUDITORS
AJMAN FREEZONE APPROVED AUDITORS
Auditing is important as it ensures the business's financial records are accurate and in accordance with applicable rules including accepted accounting standards, regulations, and laws. It is a process performed by the auditors to analyze the correctness of the business's financial records.
UAE implemented a new system for long-term residence visas. The new system enables foreigners to live, work and study in the UAE without the need of a national sponsor and with 100 per cent ownership of their business on the UAE's mainland. These visas will be issued for 5 or 10 years and will be renewed automatically.
Accounting and Bookkeeping services are very important components of a corporation that helps to keep track of your financial profit and expenses. The right accountant or bookkeeper ensures graceful running of your business, by creating your financial statements as accurate as possible. Outsourcing the accounting and bookkeeping services will give a delightful effect to your organization as you will be able to provide the care it demands. Our qualified chartered accountants team will take care of your financial and record your progress on day to day basis.
WANT TO KNOW WHAT WE CAN OFFER YOU ?
Audit & Assurance Services
Accounting & CFO Services
Are you looking for an audit firm in Dubai, UAE?
Intellect Chartered Accountants is one of the best accounting and audit firms in Dubai, UAE. Our services include Audit, Accounting & Bookkeeping, VAT, Business services, Free Zone Audits, and more. We have built up our reputation through our work quality and excellent service. We work hard for our clients to meet their requirements. Our dedication is to grow & succeed your business. "Assurance You Can Trust".