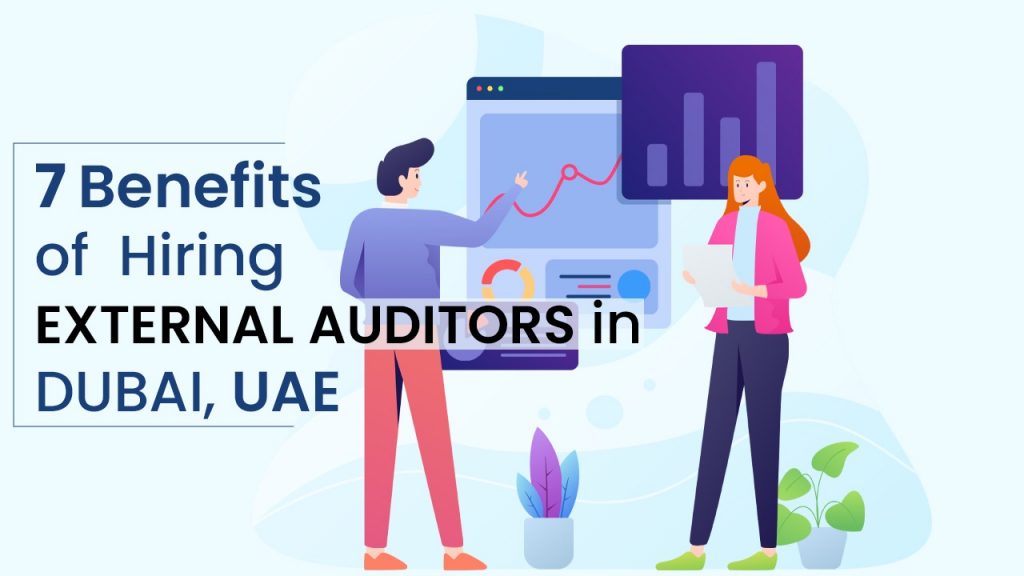 The corporate landscape in Dubai endures a very tough regulatory environment that has raised the bar higher for organizations. Resultantly, most companies in Dubai are suffering losses financially, having to operate under losses versus imagined profit.
Even in the presence of internal auditors, the challenges persist because of the question of objectivity and how it applies to a company's financial audit. Hence the need for an external auditor who works with business owners to help them understand their accounting process through a keen eye for purposes of improvement.
Benefits
It is imperative that companies carry out audits on regular intervals as this helps them streamline all business operations. It also helps them achieve certain targets like operational waste reduction. Organizations tend to use audits as a means for securing third-party financing from institutions like banks, financial lenders and people looking to invest.
The audit gives such financiers the much-needed information about how effective the operations of the business are. It also reveals whether the business is able to achieve more profitability in future. With an accurate audit performed by a trusted external auditor, a business can transform into more flexible and success-driven operations.
An external audit is important because:
1. It is more objective
Internal auditors are personally invested in the result of a financial audit. This is because the findings of the auditing may affect them in one way or the other. This is why it is beneficial to bring in the services of external auditors who will be impartial in such a way that internal auditors cannot. The former are not concerned with the consequences of the findings, whether the client company is happy with the report or not.
2.Reports are more thorough
With an external audit, the company gets a thorough report of the findings. This stretches from as wide as business processes are concerned, to comprehensively determining the correctness and accuracy of information presented in the company's account books.
The external audit provides a thorough audit report, simplifying and presenting the company's operations including the slugging and faulty processes. Moreover, the report would also prove useful in helping you understand how individual departments are faring within the organisation.
3.They assure you of legal compliance
Now that there is so much regulation for businesses in Dubai and the UAE at large, the services of an external auditor are useful. This is because of their ability to fortify organization practice within the confines of the law. It is the responsibility of the external auditor to spot areas of operational non-compliance by performing a professional financial audit. It is also their duty to identify any issues related to fraud and abuse as it pertains to the company.
The external audit digs deep to uncover such concerns that may make your business vulnerable to regulators. Their reliability pegs on the fact that they are autonomous to the business and will therefore investigate with a fresh and objective eye.
External auditors ensure that your company's books of accounts comply with the set laws and regulations as stipulated by relevant authorities. By offering their financial audit services at defined intervals, a business' accounts department is kept abreast of current laws. External auditors are also proactive to ensure that your company's accounts team remains informed of any new rules or regulations set by government or commissioned authorities.
4.They provide useful material for budding companies
Organization stakeholders together with the concerned revenue and review boards will appreciate the thoroughness that comes with external auditors. Looking into your company's financial and accounting processes, the level of credibility that is achieved is particularly important to small companies and start-ups. A financial audit also adds value to organizations that have history as a data breach victim and are looking to fix their reputation. This helps earn the faith of your clientele, that of the shareholders and the general public.
5.Helps identify company weaknesses
Management can use reports generated by an external audit to make critical decisions for the company. The report helps them spot the need for changing how things are done. The audit report is an enabler for spotting company weaknesses where business operations are concerned as the management takes action accordingly.
6.They give you a second opinion
Owing to the fact that an external auditor is not part of the company, his or her report is not expected to be biased in any way. This means that the presented report would be an honest reflection of the situation presented in the company's books of account. The sole objective of an external audit would be to help the company minimize wastage of resources in their activities as well as maximizing profitability.
Waste reduction is part of an audit's efforts to streamline business processes. With an unbiased report from an external audit, the probability for wastage of time as well as resources is reduced by a significant margin. The detailed report provided by the auditor helps company management efficiently concentrate on improving the lagging departments.
The company's profitability is also heightened as the business would be accessible to a more notable staff number as well as resources so they can address issues to do with disguised unemployment within the organization.
7.They help in attracting investors
With the external audit report providing a comprehensive and factual description of the company's operations, both in the past and current, investors will be drawn in. Investors want to make decisions from an informed point of view concerning the projects they want to venture into.
By going through the audit report, an investor is able to judge whether the company is a perfect fit for his or her investment. The investor would also be able to visualize whether the company is headed for a more profitable future hence a worthy investment.
Above are the benefits that a business in Dubai and the UAE at large can get when they perform an external audit. More benefits exist for why auditing is important but what is listed here points to what is most important. Eliminating the element of bias is an integral part in supporting a company's commitment to credible financial statements, while at the same time contributes to positive financial health for the company. Because of these advantages, it is important that a company brings in an external audit company that can understand the operations of the client company and offer the right solutions.
Our Team Of Expert's at Intellect Chartered Accountants will understands your need for (Audit's) and provide you with custom made solution as per your business needs considering relevant Law's & Resolution's in U.A.E.
We are registered in all Free zones.
For further information connect with our expert.